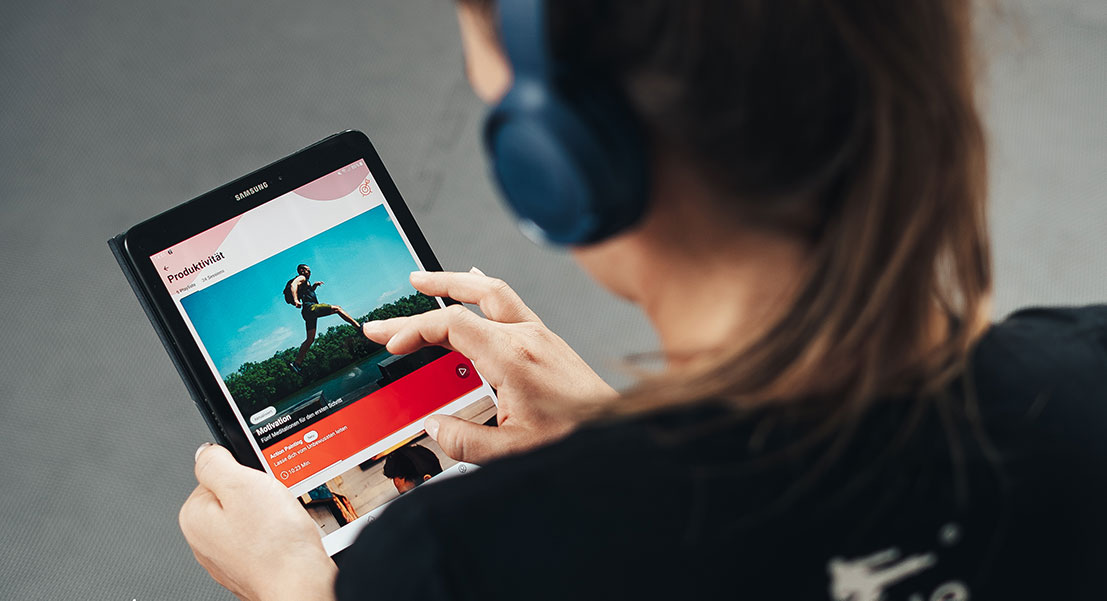 MMA, Muay Thai, wrestling and co. – at the Combat Center Lüneburg, everything revolves around martial arts and athletics. Sports in which the athletes often move at the limits of their endurance and performance. For some time now, the athletes have been using sonamedic as a regenerative balance to their training. Some members of the Combat Centre Lüneburg describe how the sound sessions help them in their everyday training and how they use sonamedic in their daily lives.
Stephi's experience:
I am Stephi and I have been training martial arts (Luta Livre, BJJ, MMA) for 8 years. I have already taken part in some competitions and recently started a new discipline, the Strong Woman competition.
The preparation time was very short for me, because the decision was made only 10 weeks before.
So I was often pushed to my limits, especially when I was working shifts.
I came to sonamedic through my coaches. Due to all the training, I often had problems relaxing and falling asleep in the evenings. I was recommended the short sequences of 10 minutes and I don't even remember the end. An absolute heartfelt recommendation from me: Blue Flower Rain!
After a short time I also used it before the intensive training sessions, on the way… in the car… to get a better focus on myself and my training. What I like most is that I could set myself whether I wanted to listen to a session with voiceover or just the instrumental version with music and sounds!
Aileen's experience:
In a short time, I demanded maximum performance from myself and my body. sonamedic helped me to make the best use of my regeneration phases. I had a calmer, more intense sleep and started the day more refreshed to lift new weight.
Experiences of Max Kasch:
Hi!
I have now done both the session to fall asleep and the session before the training. I find the woman's voice to fall asleep very pleasant and I actually fell asleep shortly before the end of the session when only the binaural beats could be heard. So for me, it definitely helped me to fall asleep, as otherwise I often lie awake in bed for a long time with many wandering thoughts. I also slept through afterwards and only woke up to the alarm clock. ??
With the pre-workout session, it's been the case for me so far that I haven't done it quite as close to before, as I often go straight to training after work. Will try it again today directly before sports.
I also find the app very clear and easy to use, there are no problems. I've only been logged out once or twice and had to log in again, that's the only thing.
Experiences of Lucas Werner:
So I'll try to keep it short ? I like the app in terms of clarity and user-friendliness: very successful. You don't have to click through 100 menus before you find something, but you actually have everything at a glance. ?
Unfortunately, I haven't tried the meditation before training yet, but I'm definitely planning to do it tomorrow. I just mustn't forget the headphones.
I think the meditation for falling asleep is great. I don't fall asleep during the session, but about 5 minutes later, but then I fall asleep like a little baby. I like it very much. And the voice and sound quality are also very good and pleasant.
Another thing I noticed is that the session seems like 2 minutes to fall asleep, although it goes on for 10. It's like I'm in a trance or something? sounds a bit strange but it's very pleasant haha.